B&O lubricants and carparts is a young and innovative large-scale enterprise. We have established ourselves on the market through our international activities.
At the request of our customers, we have specialized not only in lubrication solvent and lubricants. Our product portfolio also includes car spares of the following auto brands: Mercedes, BMW, Volvo, VW, Audi, Seat, Skoda, Porsche. We are the right partner for you when it comes to original auto parts of the highest quality.
Thomas Bauer
Sales Manager Lubricants
Omar Staniksai
Sales Manager Carparts
The partner

of their trust
We are always interested in new projects, big or small.

Please do not hesitate to contact us regarding your project.
If you have any concerns, please call +43 (0) 660 80 35 397 or send us an e-mail. You can also simply send us an inquiry via our contact form.
Subscribe to our newsletter and we will keep you up to date with news and offers.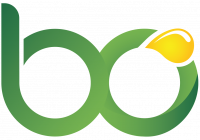 Every day is a new day for us, we work hard to make our customers happy.
B&O Lubricants - Carparts
The partner of their trust